Originally posted 2007-03-31 23:01:50. Republished by Blog Post Promoter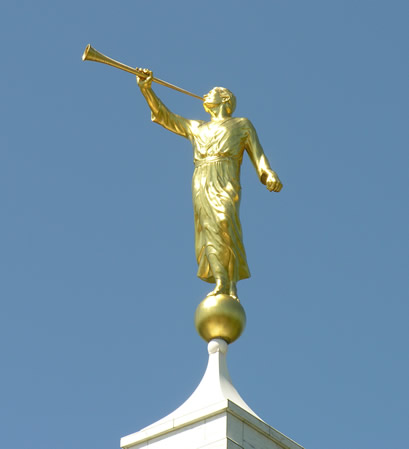 If you believe in the divinity of the Angel Moroni, that is. Because his image is a trademark of the Mormons, and they're pretty serious about protecting it.
And here you thought angels protected people! Very latter-day of them, wouldn't you say?
UPDATE:  Much more from Marty.