Usually around this time of year LIKELIHOOD OF CONFUSION® remarks on its "blogiversary," the story of which is not at all tiresomely set out somewhere on Dean's World, the blog named after Dean Esmay, the leading blogger whom I thank every year for encouraging me to begin this blog but whose permalinks, alas, have gone permanently down the virtual memory-hole.  But thanks, Dean! can be found right here.
Perhaps after some number of years, maybe five, one stops noting each anniversary, but this is four, isn't it?  That's one whole less than five.
Here's what the year in CONFUSION featured:
Of course, if you just got back from a vacation or light blog-reading, you can see I finally updated the design of the blog after more than three years of the same thing, based on a very Web 1.x theme lifted from Blogger and featuring that old "Wonder Bread" background.
I began, and as of the new year I ended, an affiliation with the Forbes Blogger Network, which asked for and got a lot of real estate on the front page and really did not pay off or, for that matter, make the slightest effort to promote its member blogs — at least not this one.
I began, and as of the new year I ended, the asinine practice of writing about myself in the first person plural.  I think it started out as an attempt at modesty but it morphed into a success at affected buffoonery.
I began, near year's end, and as of the new year abruptly ended, a distracting and spiritually confusing experience in edgy social networking to increase traffic to this blog and its younger sibling, Likelihood of Success.  It was successful to some extent but it was insane.
I became the head of intellectual property at Goetz Fitzpatrick LLP, a position that makes I thought sense for the first time since I folded the old Coleman Law Firm.  UPDATE: You can hire me here now.
I blogged a lot here about real-life work I am doing in the courts with respect to trademark and copyright litigation, which I finally concluded — as long as legal ethical strictures, my clients' interests and the strictures of dignity were properly observed — was not only an appropriate use of this platform, but arguably an ideal or necessary one.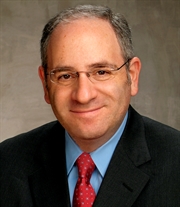 I love writing LIKELIHOOD OF CONFUSION® but I love even more knowing that you read it, think about it and that it perhaps adds to the larger discussion of the issues that motivate me, feed my family and affect my clients.  Thanks for your continued support.  Above all nothing is more satisfying than when my learned readers, and also those who are less knowledgeable but frequently no less earnest, ask, prod and — best of all — challenge (courteously) my editorializing.  The views I set forth here are sometimes provocative to a fault, and are hardly the only word on the matter.
What should you get me for my anniversary?  Aw, shucks!  Well, I won't deny being quite the polemicist but, "maven" or not, I'm not such an expert on these topics.  Please challenge me more!  We'll all have fun and we'll all learn something.
Originally posted 2009-08-19 13:54:08. Republished by Blog Post Promoter